Before you begin working on your blog, you'll want to make sure you've set yourself up for a successful blog launch. And if you already have a blog, this launch checklist can help you clean it up, and refocus your vision.
Some of the items on this list might change over time as your blog evolves, but if you are wanting to grow and monetize your blog as soon as possible, you'll want to have everything on this list nailed down.
Plus, if you come right out of the gate with all of these things solid, you will have a strong, professional, and intentional launch, which will make you look like you have your ISH together.
We will break this list down into three categories. 
The heart of your blog: The meat. The essence of your blog. Who it's for, and what is its purpose?
The branding: The aesthetic side of your blog. What makes your website unique, and instantly recognizable? 
The logistics: Those extra tidbits that are a little less fun and creative, but still crucial to a well-set up blog.
You might think 15 is a small number for a blog launch checklist, but this post is long. We are diving deep!
*Some of the links included in this post are affiliate links. This means if you click on them and make a purchase, I will make a small commission at no additional cost to you.*
The Heart of Your Blog
Make sure you have a clear vision of your blog's purpose before you launch it. 
Some people set up their blog without a concrete idea of "why" and "for who". Without these, many bloggers have to backtrack, rebrand and relaunch at a later date.
If you don't want to overhaul your website and brand in the future, make sure you have these nice and clear:
1. Define your niche and/or target audience
When you begin researching how to start a blog (and how to monetize it), you'll hear a lot of talk about honing in on your niche.
While this is completely valid advice, there are actually two ways to set the focus for your blog or website (and there will likely be overlap between them).
a. Define your blog by its niche 
Your niche refers to the area of focus. Many blog experts recommend that in order to successfully monetize your website, you need to have a relatively narrow niche.
The idea is that the more narrow the niche, the less competition you should face. This means it should be easier to rank high on search engines like Google, become an authority on that topic, and get lots of traffic (and therefore income).
For example: snagging the top spot on Google for "Beauty Products" is going to be a lot more competitive than it will be for "Vegan Beauty Products", because more people are writing (and often searching) for the broader topic.
That means, if you run a high-quality page dedicated solely to Vegan Beauty Products, Google will eventually see you as an authority on the topic. A vegan product review on your site will likely rank higher in search results than an identical review on a blog that covers a bunch of different topics. 
Choosing a niche is great advice if you plan to rely heavily on affiliate links to monetize your site.
(Affiliate marketing is when you receive a (usually small) commission by promoting someone else's product. You make money when visitors click through your link and make a purchase). 
But note that launching a niche blog with the aim to excel in affiliate marketing is it's own beast, and if you are planning to make a considerable income from it, your site will consist of a lot of lists, product comparison posts, and deep reviews.
 A niche website is less about *you* as the blogger, and more about your niche.
If this is the route you want to go, make sure you do deep competition research before launching.
And remember, most niches can be "niched-down" even further. This means you take a specific topic, and get even more specific. 
Here are a few examples of niches and how you might "niche down", to hit a more targeted market:
Pets

Niched down examples: dogs, dog-training, border collies

Fashion

Niched down examples: upcycled fashion, vintage fashion, high fashion

Travel

Niched down examples: International cuisine, economic travel, travel supplies

Healthy Living

Niched down examples: Fitness, mental-wellness, food/nutrition
b. Define your blog by its target audience
When you focus on a target audience rather than an ultra-specific niche, you will find that you can cover a wider variety of topics, while still successfully holding the attention of your visitors.
This works especially well if you are your brand. When people connect with you as a person, they are more likely to want to hear your take on a wider variety of topics.
In order to effectively target a specific audience, you'll need to ask yourself: Who is my core audience? Who am I *really* writing for?
You'll want to have a strong idea of their interests, values, and belief systems. Consider what their overall worldview is.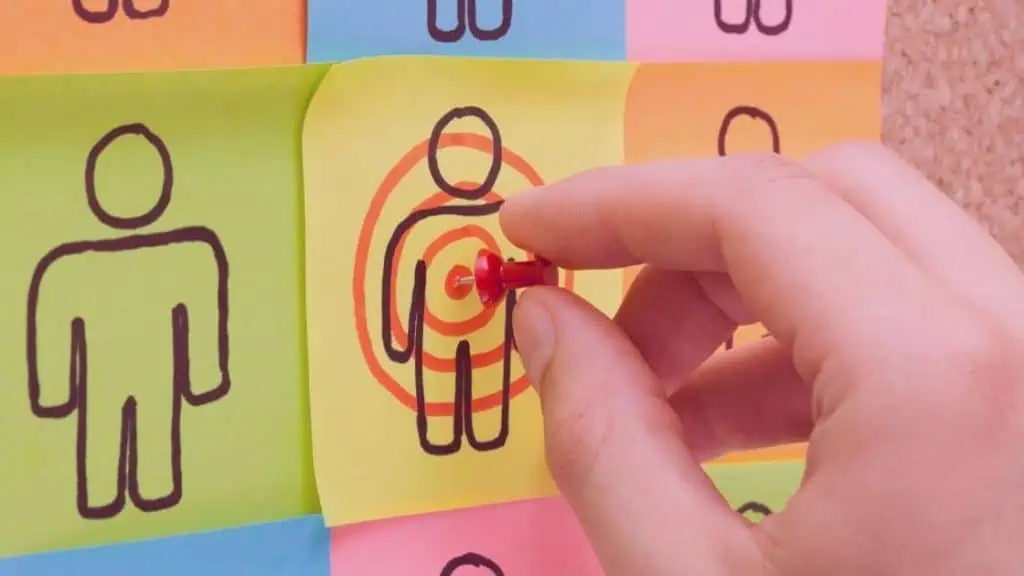 Figure out what defining characteristic groups your core audience has together and write for them! 
In doing this, you'll build up a dedicated audience that will be excited to read most of the content you have on your site.
For example, my Comfy Girl Curls website has a particular draw to Black women, aged 25 – 50. They are interested in accessible beauty and lifestyle topics, and are eager to support Black culture and invest in creatives. And even when my visitors aren't Black women in that age range, they often still share similar worldviews and interests.
This is why I can drop my skincare routine one day, and breakout a list of Black-Owned Etsy shops the next, and have both be successful. 
Note, you'll want to still keep things relatively narrow. 
I'm not going to drop a post on cat-training tips or share an opinion piece on the central themes of my favourite anime series. Because those topics aren't central to the characteristics that group my audience together.
To help you brainstorm, here are some things that might group your target audience together:
Core-Beliefs & Values

ex. Living A Healthy Lifestyle, Taking Care of the Planet, Supporting Minority groups, Leading a Life of Luxury

Hobbies & Interests

ex. Outdoor adventures, Music, Food, DIY projects, 

Race & Ethnicity
Location
Religion
Gender
Marital Status
Income level
2. Write your mission statement
Once you have your niche and/or target audience set. You'll want to write a mission statement. 
What are you setting out to do? What is your blog's purpose?
You might not even decide to post this publicly, but it's important to have. You can keep going back to it long after your blog launch, to keep you grounded.
3. Choose your brand name
(Hopefully you've done this before you bought your domain.)
Yes, I realize a lot of people do this one first. But there's a reason I have it as number three on the list. 
You want your brand name (or blog name) to reflect all the things we just went through. 
Your name needs to appeal to your target audience or niche, and your blog's purpose.
While you can definitely launch your blog with a name and then build everything out around it, it isn't really advisable. (I'm speaking from experience here).
I have seen far too many people have to stop, rebrand, and relaunch their blog with a completely new URL after they realized their chosen name had boxed them in.
When you think of your brand name, think of:
Niche
Target Audience
Mission statement (i.e. purpose)
Scaleability
I'm not going to lie, I boxed myself in with Comfy Girl with Curls. Although I'm lucky that the name still reflects me. I'm a girl with curls, who's comfortable with who I am, and I can bend that to fit a lot of topics.
If I had gone for something like: Comfy Girl Hair Styles. I would have completely locked myself in. My brand wouldn't be transferrable to anything else but hair-focused content.
There is a reason many bloggers just opt for their name, or why many bloggers relaunch using their name once they get bigger. When *you* are the brand, the potential feels almost limitless.
4. Come up with a tag line
This one is more flexible, in fact, mine has changed over time.
A tag line isn't completely crucial, but since you just got your brand name sorted, this is a nice opportunity to come up with a one-liner that captures your brand, or expands on your brand name.
You'll find that having a tag line ready will come in handy. You'll come across a variety of situations and forms where it asks for one, and you won't want to have to start from scratch.
5. The content pillars (or categories) on your site.
Okay, now we're getting a lot closer to building out your blog.
Before you start writing, you'll want to have clear content pillars (or topic categories) laid out. What do you plan to write about the most? Break things up into three or four categories to start.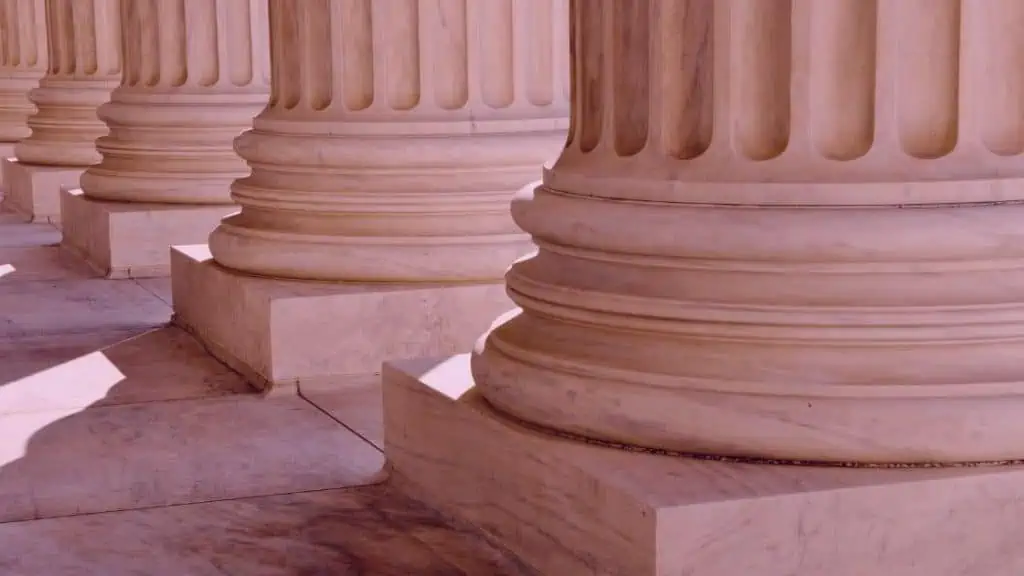 Don't choose content pillars all willy-nilly. When choosing the core topic categories for your blog, go back to your niche and/or target audience. What do they want to read about?
If you are writing in a target niche, you will likely break your categories down into sub-niches (ex. you have a photography blog, and you break it into Portraits, Landscape, Travel, or alternatively: Gear, Tutorials, Tips).
Alternatively, if your niche is SUPER narrow, you might consider dividing your categories by types of posts. (ex. You don't have a photography blog, you have a camera blog. You could divide it into Reviews, Comparisons, Best-of lists, and Tutorials).
If you are writing more towards a target audience over a niche, your pillars are likely going to be more obvious. You will probably have a category for each niche your core audience is interested in.
For example, my content pillars are: Natural Hair, Skincare, Lifestyle, and Blogging/Social Media Tips. 
Bonus tip: While you're at it, list out some specific blog post ideas for each pillar. This way when it's time to actually write, you're ahead of the game.
Your Branding
Now you know all the nitty gritty about who your blog is for and what it's about. It's time to start thinking about the different branding elements. Because yes, your blog is a brand.
6. Get a logo
A logo is an important part of developing your brand. You have a few options on this one:
Outsource it. Fiverr is an option if you can't afford a more expensive graphic designer)
Use Adobe Express to design your own. 
More advanced? Use Photoshop. If you are familiar with Photoshop, or are open to learning, this software will give you a lot more flexibility and customization when creating your own logo.
Personally, I cobbled something together using Adobe Express and haven't strayed much from my original design.
7. Brand Fonts
This might evolve over time, but I definitely recommend you choose a couple fonts and stick to them. This will come in handy when you create graphics that get shared on other platforms (i.e. Instagram & Pinterest). This consistency helps with brand recognition wherever I pop up on the internet.
8. Your brand colours
I also recommend nailing down your band colours prior to launching your blog. Again, this will help with brand recognition as your content spreads around.
Biggest piece of advice: KNOW YOUR CCs (Colour Codes). Don't just choose "purple" know your HEX code. This will come in handy again, when you make graphics, and when you build out and customize different elements on your site.
Also take the time to do some research into colour psychology. How do you want your brand colours to make people feel? 
Some resources for helping you choose your brand colours:
Coolors: A Colour Palette generator. Tap the spacebar and get completely random palettes. See something you like? View different shades of it, favourite it, or copy the HEX code.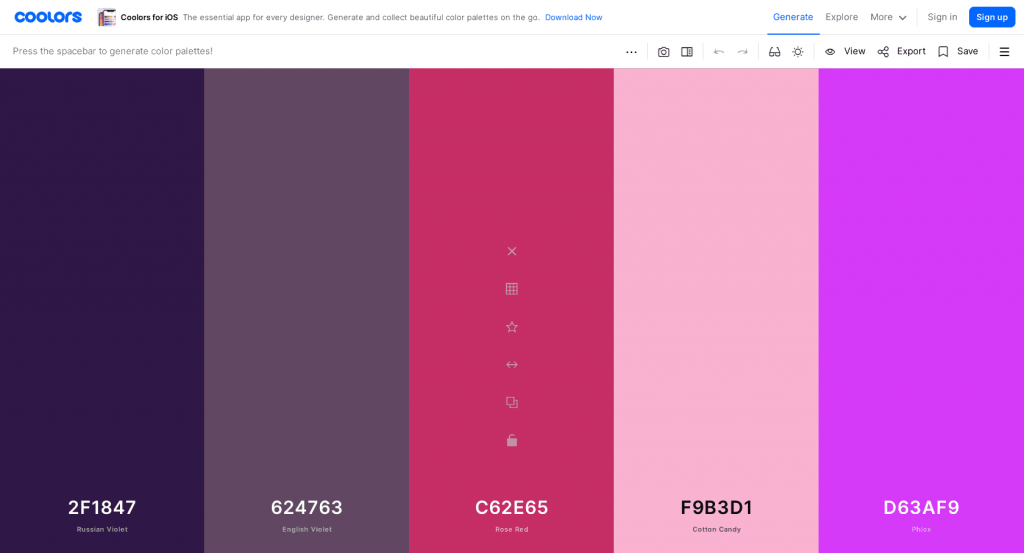 Adobe Colour Wheel: Choose a base colour, then select different colour harmony rules on the left side of the screen to get a variety of combinations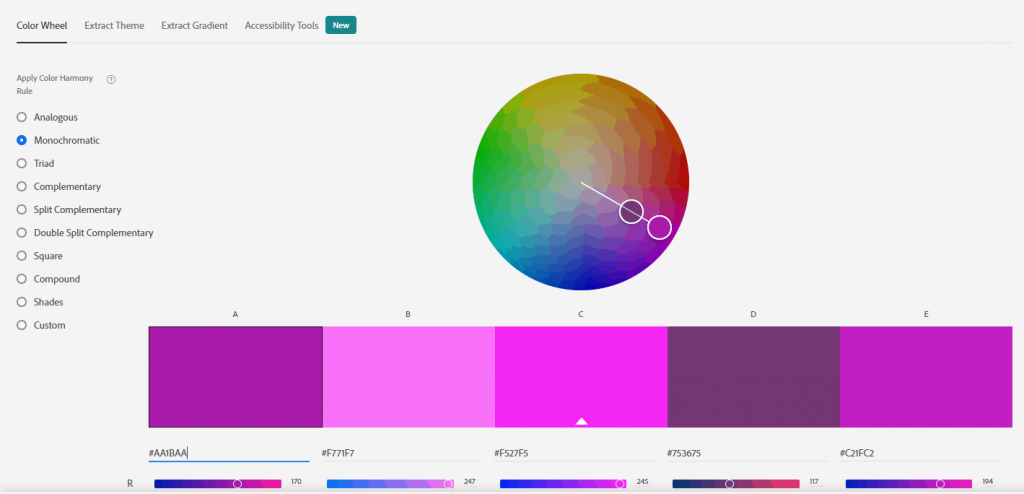 Branding Tip: Did you know that Adobe Express allows you to create a brand toolkit where you can save your brands fonts, logos, and colours all in one easy place?
9. Your blog's theme
This point is listed with the hopes that you have chosen a blogging platform, and are ready to get into the aesthetics.
If you aren't there yet, go check out How to Choose a Website-Building Platform. If you want the TLDR; all platforms have their pros and cons, but I think Wordpress is the best option, as well as self-hosting through Bluehost.
Okay now: the actual theme of your blog. A theme is essentially the base layout for your website. It's a base template to work with.
There are always free ones, but the reality is the free themes are free for a reason. Customization is limited, and they are quite simple. 
That being said, simple doesn't mean bad. If you get a theme with too many functions, you'll likely slow down your website.
If you search "Wordpress Theme" on the internet, you will find an overwhelming selection. Take your time, and don't rush your choice. Think about what functions you'd like to have, and what your ideal layout looks like. 
Some places you can find beautiful and unique themes:
Etsy (yes, Etsy has digital products!)
Creative Marketplace
Logistics
Okay, now here are some less-creative things you need to get sorted before launching your blog. 
10. Professional email address
You'll absolutely want to get a branded email address. This helps set you apart as a professional. It helps you be seen as someone who approaches what they do as a business. An email with your website in it will always appear more professional than a gmail or outlook one.
Usually you can set an email up through your hosting service.
A couple structures you might consider using:
[Your Name] @ [YourWebsite.com]
Info @ [YourWebsite.com]
Contact @ [YourWebsite.com]
You may even decide to set up several email addresses to streamline different queries. 
You'll want to lock down social media accounts under your new brand name early on. I recommend this even if you don't plan on being active on all the platforms right away (or ever).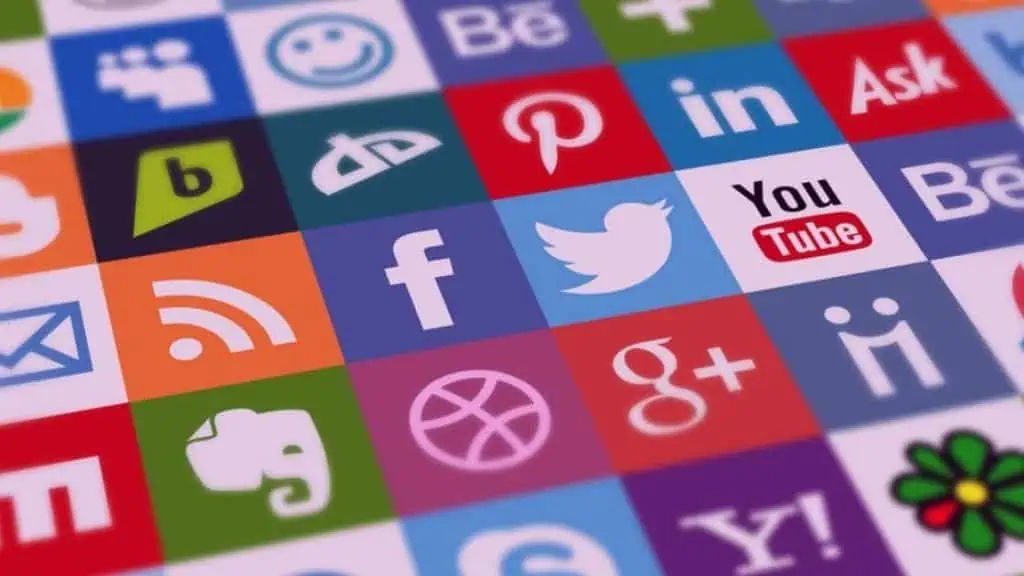 Consider making a profile dedicated to your blog on:
Instagram
Pinterest
Twitter
Facebook (Business Page)
Youtube
Tiktok
12. Necessary blog pages
You'll want to launch with all your proper pages set up. Believe me, years in, I'm still behind on this. Seriously… don't go looking for all mine you won't find them all. Don't be like me, get your pages sorted prior to your blog launch!
These are to ensure that important information is accessible, and that you are blogging legally.
About Page
Contact Me/Us
Work With Me/Us
Privacy Page
Disclosure/disclaimer Page
13. Email List
Time and time again, you'll hear bloggers and all types of entrepreneurs say: building an email list is the key to success. 
Think about it. It is the one way you can get in touch directly with your followers. If Instagram and Twitter went down in flames tomorrow, how might you reach your audience? 
If the algorithms start acting up (as they often do), you don't want to be at the mercy of another platform. 
So all that being said, you'll want to think about how you're going to start capturing emails, and implement those methods from the launch of your blog.
There are tons of services out there, but I currently use Mailchimp to manage my list and send out email campaigns, and integrate it with Mailmunch to customize my opt-in boxes! 
To help encourage sign-ups, I have a pop up box in the lower-right corner of my blog, and embed forms into my blog posts!
Speaking of which, if you aren't subscribed, I've made it nice and easy for you here:************
Other things to keep in mind for your blog launch
14. Blog goals 
Before you set out to do anything it's incredibly beneficial to have laid out set goals. 
Prior to launching your blog, I recommend you list out a number of goals. This will help track your progress, and eventually, will show you how far you've come. 

The amount and kinds of goals you can set are pretty much endless, and will completely depend on you. But here are some ideas to get you going:
General Goals:
Number of posts you want to write
Ranking on search engines
Landing partnerships
Getting featured on other sites
Guest posting
Goals around general hitting specific numbers and statistics:
Income 
Traffic per day/week/month/year
Average time spent on blog per user
Bounce Rate
E-mail Subscribers
Social Media followers (Instagram/Twitter/Pinterest)
15. Schedule
Finally, before you even begin trying to tackle your blog, I recommend you write out a schedule for yourself. 
Having a realistic blogging schedule set up from launch will help prevent you from getting overwhelmed and burnt out.
If you need help trying to figure out how much time you'll need to set aside, check out this post: How Much Time Does it Take to Run a Blog?
Final Thoughts On a Successful Blog Launch
It is so incredibly important to invest your time and energy into making sure your blog launches with its best foot forward. 
The last thing you want to do is realize you skipped some of these steps and have to do a relaunch at a later date.
Now that you've reached the end, you are ahead of the game. You have a well-rounded checklist of all the things you need for a successful blog launch!

Any questions on this post, or blogging-related questions, drop them in the comments! Who knows, your question could be the basis for the next Blogging Basics article!
Related Posts: